Articles
Robotics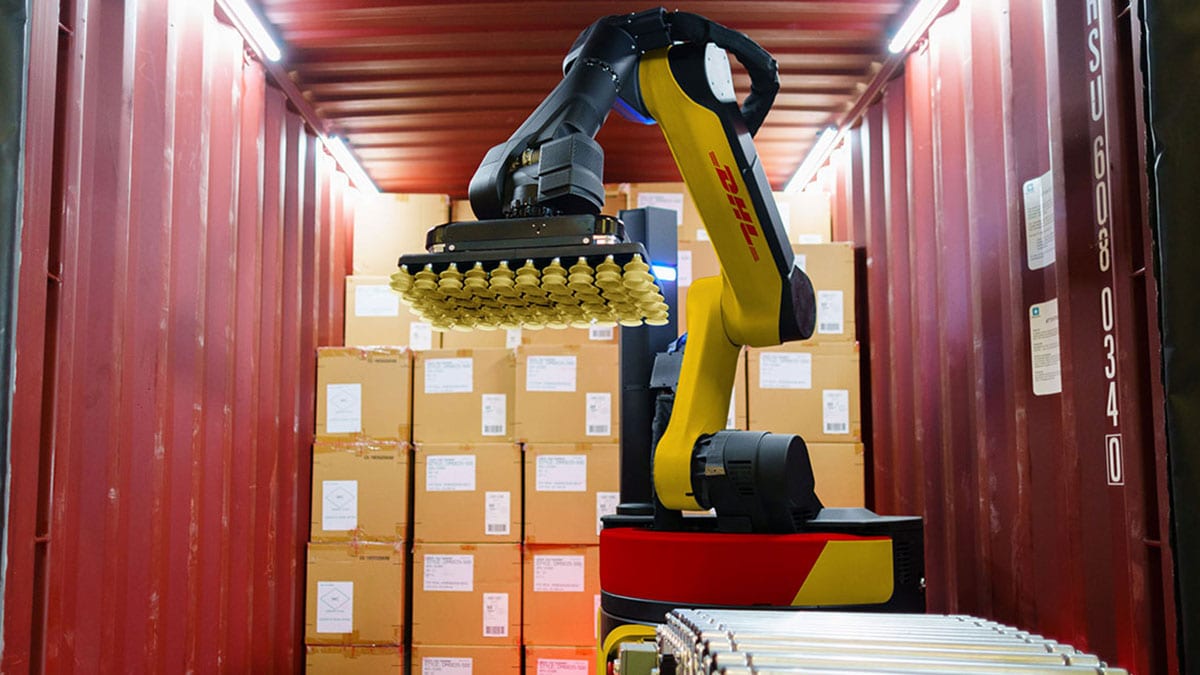 Boston Dynamics has established a reputation as one of the most innovative and advanced robotics companies in the world. Much of this reputation has grown through the many videos of its dancing robots. And, while the videos are fun, they also serve a very real purpose in spurring innovation and advancing robotic technology. The videos, […]
Read More
For more than 70 years, the barcode has been an integral component of nearly all supply chains. But is the ubiquitous technology taking its last breaths after Amazon announced it is developing a new warehouse reader technology?
Read More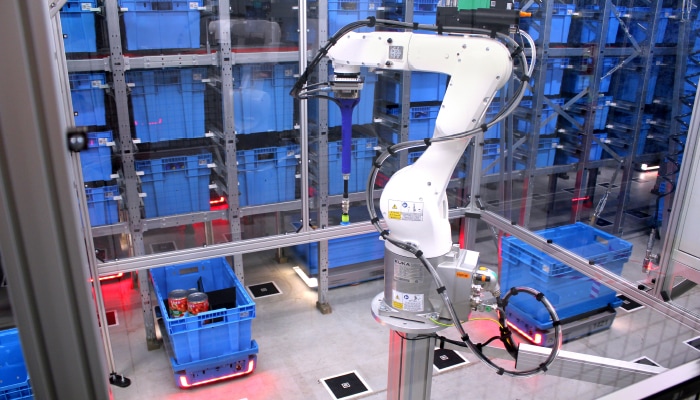 While more than 80% of warehouses are not automated, everyone is thinking about it. As supply chain technology continues to evolve, here's what to consider if it's time for you to implement automation and robotics to improve warehouse operations.
Read More
Robots are seeing a population growth. By 2027, more than 4 million robots will be installed and operating in warehouses and distribution centers. Shipments of mobile robots jumped 53% in 2022 when compared with 2021, driven by increasing e-commerce, labor shortages, and shifting manufacturing methods, finds research from Interact Analysis. The market will experience compounded […]
Read More
IL breaks down the logistics terms gaining traction in 2023 (from social commerce to footprinting) as well as defines the basic concepts that keep cargo moving.
Read More
Within the four walls of distribution centers (DCs), more automated alternatives are replacing traditional labor-intensive process and material handling strategies. Operations leaders are beginning to automate and upgrade specific aspects of their DC operations that are bowing under the weight of e-commerce pressures.
Read More
When faced with anticipated fall-off in consumer purchases, Walmart leans into new robotic solutions. The retailer also re-tasks existing store infrastructure by attaching market fulfillment centers (MFCs)—compact warehouses inside, or tacked onto, retail stores to help fulfill pickup or delivery orders. It gets inventory closer to the customer and amps delivery velocity to serve consumers […]
Read More
Let's hear it for these seven warehousing and materials handling innovations that take the crown for addressing e-commerce growth and labor shortage challenges.
Read More
Choose the solution and vendor that can work hand in hand with you to analyze your objectives and design a solution that supports your needs. Here's how.
Read More