Articles
Specialized Logistics
Pharmaceuticals typically require special attention and handling throughout the supply chain. Consider the following attributes in a potential transportation provider.
Read More
The world's only approved airfreight oxygen delivery system will revolutionize live seafood transportation throughout continental Europe and the UK through an agreement between FloatPac, the owner of FishPac live seafood oxygen transport systems, and LipFish AS, based in Troms, Norway. Lipfish currently has its first 42 units on the water for delivery to Norway, with […]
Read More
1 million fans in the stands. 2 billion TV viewers. 32 teams. 64 matches. It all adds up to scoring a logistics planning goal at the 2018 FIFA World Cup in Russia.
Read More
These are good times for chemical manufacturing in the United States. But an active market creates special challenges for companies that need to transport chemical products.
Read More
Transporting alcohol is a time- and temperature- sensitive move that requires superior logistics. Selecting a carrier that can meet the stringent requirements and provide value to a shipper's business is crucial. To demonstrate they would be a good fit for your business, consider alcohol carriers that: Know the law. Every state has its own process […]
Read More
FARM AID The U.S. Department of Agriculture (USDA) will make disaster payments of up to $2.36 billion, as provided by Congress, to help America's farmers and ranchers recover from hurricanes and wildfires. The funds are available as part of the new 2017 Wildfires and Hurricanes Indemnity Program. The USDA's Farm Service Agency will make these […]
Read More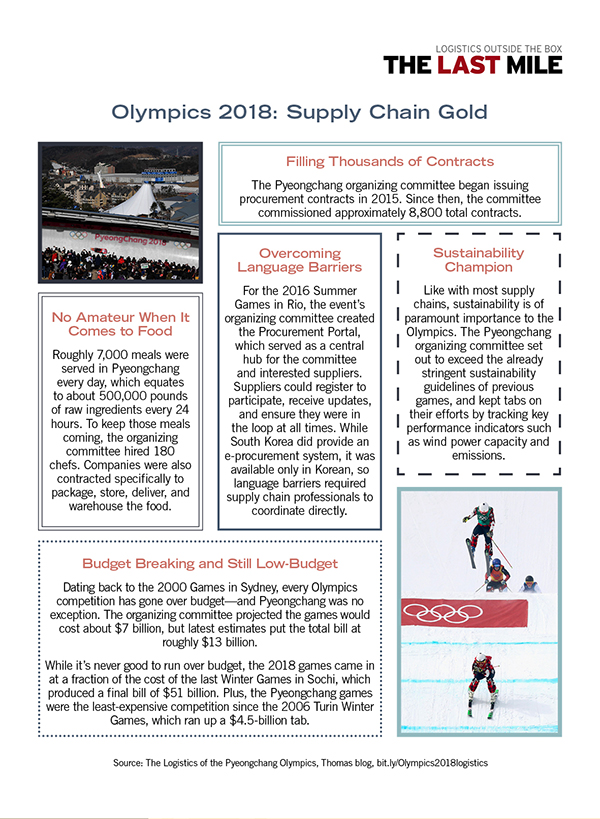 The challenges of tailoring a supply chain where no two items are the same, and everything is taken personally.
Read More
When moving high-value items, proper packaging and labeling, efficient scheduling, discretion, and a bit of extra effort are key to minimizing the risk of theft or damage.
Read More
Thirsty to sell regional craft beer on a global scale, Velour Imports partners with a 3PL and hops to it.
Read More