Articles
Specialized Logistics
FARM AID The U.S. Department of Agriculture (USDA) will make disaster payments of up to $2.36 billion, as provided by Congress, to help America's farmers and ranchers recover from hurricanes and wildfires. The funds are available as part of the new 2017 Wildfires and Hurricanes Indemnity Program. The USDA's Farm Service Agency will make these […]
Read More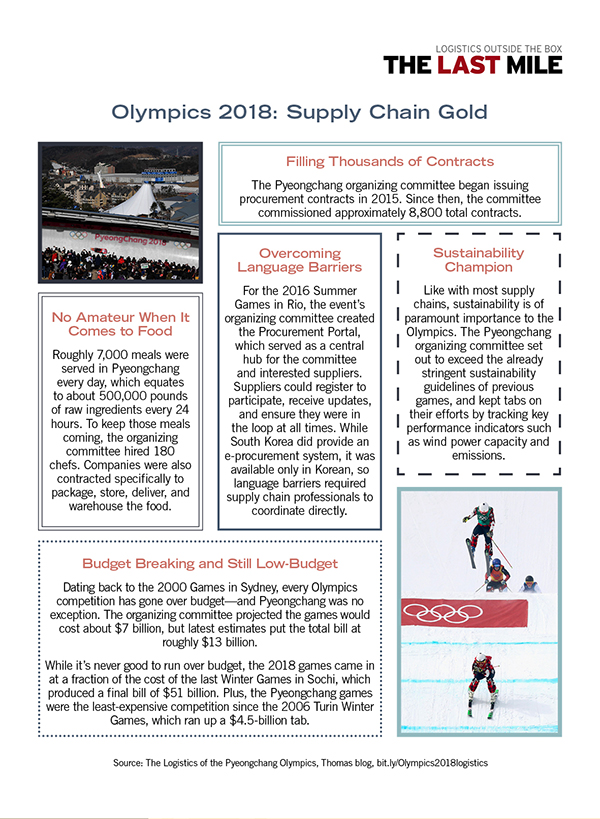 The challenges of tailoring a supply chain where no two items are the same, and everything is taken personally.
Read More
When moving high-value items, proper packaging and labeling, efficient scheduling, discretion, and a bit of extra effort are key to minimizing the risk of theft or damage.
Read More
Thirsty to sell regional craft beer on a global scale, Velour Imports partners with a 3PL and hops to it.
Read More
Over the years, the ocean freight market has been fraught with capacity and wildly fluctuating rates. By 2016, the market underwent a series of consolidations including a bankruptcy of a major container carrier. In addition, rates fell to historic lows but began to recover towards the end of the year. Meanwhile, air freight rates remain […]
Read More
The UK Medicine and Health Products Regulatory Agency (MHRA) identified crucial mistakes in how wholesalers source and handle freezers and fridges used to store medicines. MHRA says the main metrics to measure when sourcing GDP qualified equipment are: The purpose – is it to store cold packs to be used in transit or to host frozen products? Temperature bracket required Capacity […]
Read More
How to ship toy motorcycles made out of magnets and tubes to retail stores around the country without them falling apart. They were used as a display for a toy kit. Our solution was to put them in a small cooler, fill the cooler with water, freeze the entire contents of the cooler, and ship out. Upon arrival at the retail store, they were thawed, dried, and displayed. It worked beautifully.
Read More
Specialized providers offer more than just standard refrigeration and freezing services. They also have value-added services down cold.
Read More
Q: Speed-to-market has become the top market pressure for retailers. What can other industries or CPG manufacturers learn from "fast fashion" leaders like H&M, Uniqlo, and Zara who are able to go from concept to shelf in weeks? A: Attaining raw speed requires an overhaul of your supply chain. To truly match the clock speed […]
Read More