Articles
Rail
Experts share advice on how to get fast-enough service while saving money with domestic intermodal transportation.
Read More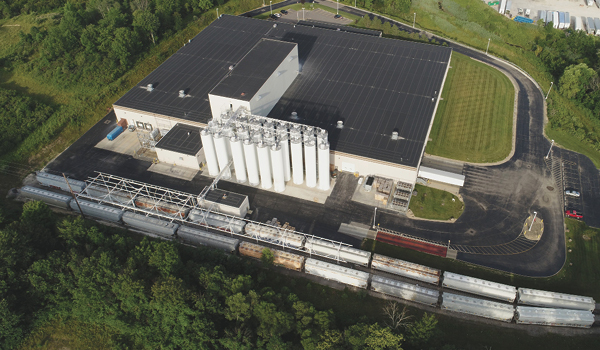 Thermoplastic compounds company Aurora Plastics turns to automation for all the right resins.
Read More
Norfolk Southern Corporation plans to move its headquarters from Virginia to Fulton County, Atlanta, joining other transportation heavyweights such as Delta Air Lines and UPS in leveraging Atlanta's major transportation hub. NS is investing $575 million in the move, which it says will create 850 new jobs. In addition to its headquarters, the new campus […]
Read More
Tight trucking capacity, the strong economy, and ongoing improvements on the rail are spurring more shippers to consider intermodal transportation. But finding a container, or a truck to haul it to or from the rail terminal, isn't always easy, either.
Read More
The United States' inadequate supply of Class A industrial space located close to international shipping facilities adds complexity and cost to distribution networks. With sky-high land acquisition and development costs, and limited land availability around the busiest ports, companies are forced to scatter operations in several smaller facilities or pay premium prices for adequate space. […]
Read More
Freight rail is a vital link in the logistics professional's arsenal, connecting businesses with downstream users and consumers. America's railway system has a long and storied history, playing a pivotal role in the growth of our nation. Until recently, 26 railroads were in operation. Today, there are only seven rail providers, with just four controlling […]
Read More
Intermodal is looking sharp to a growing number of shippers, thanks to tightening truck capacity, new service options, and infrastructure improvements.
Read More
Details of the trade future between the United Kingdom and the European Union may be uncertain, but the UK's trade with China is on track—literally. The Chinese government's "One Belt, One Road" initiative checked off another milestone in April 2017 as a freight train left London's DP World London Gateway, bound for Yiwu in eastern […]
Read More
Registration is now open for the 249th meeting of the Midwest Association of Rail Shippers (MARS) that will be held July 10–11, 2017 at the Grand Geneva Resort in Lake Geneva, Wis. The theme for this meeting is What's Coming Down the Tracks for Rail Shippers? "It is unclear what impact regulatory, economic, and trade […]
Read More