Articles
News
Sealed Deals CEVA Logistics signed a five-year, omnichannel logistics contract with Sephora in Brazil to provide logistics services for stores and e-commerce fulfillment. In addition, CEVA will provide climate-controlled infrastructure to meet Sephora"'s product requirements. Gummy candy brand HARIBO tapped ODW Logistics to help streamline distribution capabilities and scale operations. ODW now provides warehousing and […]
Read More
Kicking Up Sustainability VF Corp.—parent company of several outdoor gear brands including The North Face and Timberland—has upped its commitment to supply chain sustainability. David Quass, the company's new senior director of sustainability for EMEA, has signaled a greater commitment to environmentally friendly concepts such as regenerative agriculture and using recycled materials. The North Face […]
Read More
Stay up to date on the latest transportation, supply chain, logistics and technology solutions. Transportation The Lufthansa Group is expanding the capacity of Lufthansa Cargo's freighter fleet. The airline has ordered a total of 10 freighters, including three Boeing 777F freighters and seven 777-8F freighters. Boeing's next-generation aircraft lowers fuel consumption and has 17% more […]
Read More
Robots Traverse New Terrain South Korean technology company LG Electronics unveiled a new delivery robot that can serve both indoor and outdoor environments, which could be a game-changer for contactless delivery and services. The four-wheeled robot can adjust the gap between its wheels to self-adapt quickly to uneven terrain for a smoother ride. Food delivery […]
Read More
The latest mergers & acquisitions, logistics contracts, sustainability initiatives, humanitarian logistics efforts and more. Good Works The Coca-Cola Company, based in Atlanta, donated $1 million to the Technical College System of Georgia Foundation's Commercial Truck Driving Program. The donation funds driver training programs and helps ensure more drivers are in the pipeline to fill trucking […]
Read More
Paul Bippus GmbH, a Germany-based manufacturer of precision parts, is launching new production operations to supply Robert Bosch LLC in Dorchester County, South Carolina. The company's $16.1-million investment is projected to create 45 new jobs. Founded in 1958, Paul Bippus GmbH produces precision turned parts for automotive manufacturing applications, including starters, braking systems, fuel injection […]
Read More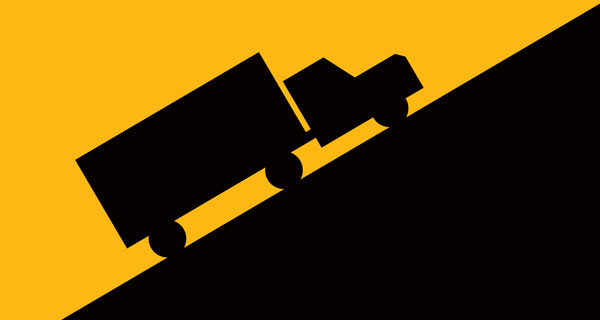 Fuel surcharges, market forces, and easing truckload growth rates are driving up parcel and LTL rates, says Cowen/AFS's 2022 Freight Index.
Read More
The 2022 Retail and Sustainability Survey from global business applications firm CGS illustrates the demand for sustainability, even at the cost of losing expedited shipping times.
Read More
A new study from Descartes Systems Group shows the ongoing e-commerce growth and the importance of delivery performance for customers.
Read More